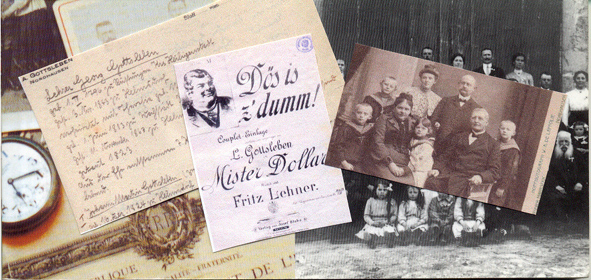 Janet Ann Gottsleben
1956 -
(seit 2018 Name Gottsleben Manley)

Teacher/Principal at Beacon Elementary School
Harper Woods School District, Michigan
Janet Gottsleben
at the end of the 2016-17 school year

Janet Gottsleben (Position: 2nd Grade Teacher. - Education: Master of Arts degree from Wayne State University and a Bachlor of Science Degree in Education from Central Michigan. - Background/other positions: I taught in Title 1 for 3 years, then in kindergarten for 20 years. This is my first year teaching second grade. - Favorite Quote: If a child does not LEARN the way we teach - TEACH the way they learn. - Other information that Iíd like to share: In the Harper Woods School District I also serve on the NCA District Steering Committee, I am the co-Chair of The Beacon Character Education Program, I serve as the Teacher Liazon to the Parent Playground Committee, And I am the teacher union MEA-PAC chair.)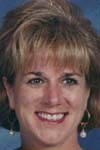 Teacher of the week:
Janet Gottsleben,
Beacon Elementary School
Who she is: Janet Gottsleben is a second-grader teacher at Beacon Elementary School in Harper Woods.
Background: Gottsleben has been teaching in the Harper Woods School District for the past 26 years. She received her bachelor's degree from Central Michigan University and her master's degree from Wayne State University.

Why nominated: Gottsleben is a hard working and dedicated professional who puts her students above all else. She strives to make sure each student fully maximizes their potential in her classroom. She is also involved with several organizations at the school including the Beacon Character Education program and the Parent Playground Committee.
She says: "I continue to look forward each day to Ö making a difference."
Originally published Monday, November 8, 2004 in The Detroit News

Shortly after the new year, Janet Gottsleben,
principal of Beacon Elementary School in Harper Woods,
announced her intention to retire
at the end of the 2016-17 school year.
"Iíve been at Beacon for my entire 38-year career, and it is just time. Most parents are blown away by that. I donít have any particular plans after retirement, but I am doing so now because I still have energy enough left that I can still contribute somehow somewhere else."

"I started as a reading teacher for three years, and then I went into kindergarten for 20 years," said Gottsleben. "I taught three years in the second grade, then three more in third, and I became an administrator for the last nine years. I never dreamed that would be where I would end up. I grew up here, I mentored new teachers, I worked closely with the union. Iíve seen so much of this district and taken on almost every role here."

Gottsleben said it is a strange feeling to look at her school and the district and see how it has changed from when she began teaching in 1979.
"Things are very different in the district today. We were a middle class, 100 percent Caucasian district when I started in 1979," she said. "I was 21 years old then, and today we are 90 percent African-American, 30 percent Section 8 housing, so socio-economically this community has changed a lot. It was a gradual change, so I was kind of able to gain skills as I went. Technology has changed, society has changed, everyone communicates by phones today. Teaching and educating in general also has changed a lot in that time."

Gottsleben said she is proud of what she has accomplished throughout her career and said she hopes the district continues to evolve after her retirement and find new ways to care for and educate students.

"Iím most proud of the school and what the staff and I have created here. What I hear most is how welcoming and inviting this school is, and I would say we spent a lot of time developing that culture and climate here," she said. "We will have a 10-hour session for our staff with Eric Jensen about teaching kids who are facing challenges and suffering trauma we may not know how to address, such as poverty or conflicts between family members. Kids canít learn if they are suffering from trauma. I hope the district is able to address the social and emotional needs from kindergarteners all the way to the 12th grade. I would like to see our district focus on the whole child all the way through."

Cheryl Puzdrakiewicz is the principal of Tyrone Elementary, the Harper Woods school that covers grades four through six and receives most Beacon students when they move up from the third grade. She said that Gottsleben was a great resource for the district and one that the district will be sad to see go.

"Iíve worked with her her entire career as principal," said Puzdrakiewicz. "I knew she would be amazing, and she has been, and she has really earned her retirement. She has been a fabulous role model, a great colleague and a wonderful friend. We will be tapping into her expertise for many years to come."

The two schools worked together closely, a relationship that grew stronger over time thanks to Gottslebenís leadership.

"Weíve worked a lot to work together to make a kindergarten to sixth-grade school that just exists in two buildings," said Puzdrakiewicz. "We wanted to make sure the kids had continuity through our physical education programs, by combining our parents club, working together on fundraisers and coordinating on lesson plans and subjects so students have an easier time transitioning from early elementary to late elementary classes."

Gottsleben lauded the support she has received from the families of Harper Woods and said she hopes that spirit will continue.

"I hope people will continue to support each other and support the community," said Gottsleben. "The Harper Woods community is a village, and we have to come together for our children. Itís all about supporting our kids and supporting our schools."
Source: candgnews.com/news/beacon-elementary-school-principal-retire <posted February 22, 2017 by Brendan Losinski>.
Nach Scheidung von Mark Gottsleben verheiratet in zweiter Ehe mit Michael P. Manley.