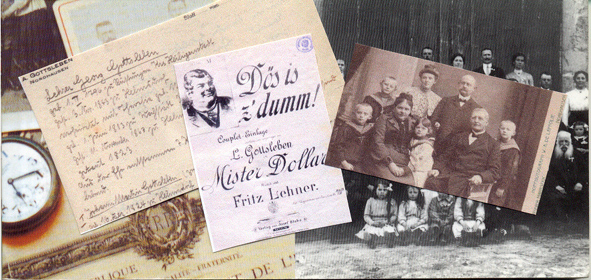 Tom Gottsleben
1950-2019
Sculptor and painter, Massachusetts

Tom Gottsleben


It seemed fitting that the artist Tom Gottsleben lived and worked in what had once been an abandoned Saugerties stone quarry. Gottsleben, who had been a painter before coming to the property in 1982, discovered early on that the stone there had the potential to express deep and timeless ideas. They were ideas he had been exploring since childhood when he was captivated by the teachings of the late Indian sage Ramana Maharshi.

Over some three decades, Gottsleben transformed the property into a garden for his bluestone and crystal sculpture and a five-level spiral house that was built almost entirely from stone quarried on site. He designed the home with his wife, Patty Livingston, using principles of sacred geometry, with input from engineers only at the very end. But more than the discrete elements that Gottsleben created — a unique home, the visionary and joyful sculpture dotting the property, and the serpentine stone walls, gardens, and trails that tie it together — he took what had been a ravaged 35-acre landscape and returned it to unity with the Catskill terrain that was its origin. Gottsleben died there unexpectedly on Tuesday evening, January 15.

The spiral figures in much of Gottsleben's work. From our galaxy to our DNA, the spiral is the form of growth and the metaphor for the spiritual path, Gottsleben explained in a 2006 interview with Spirituality & Health magazine. "All of your experience brings you back to a greater awareness of who you are; that's the spiral," the artist said. "You start at the center and come back to it through this wonderful circumambulation of experience."

Gottsleben liked to point out that the stone and crystal he worked with are actually the same material: silica. Stone is hard, dense, and opaque, while crystal is clear, light and transparent. The artist believed that the combination of the two served as a metaphor for the oneness that we humans often interpret as a duality of opposites. This exploration of unity informed both Gottsleben's work and his life: a desire to make art that evokes essential truths. The result was art that is both intellectually complex and yet beautiful, mathematically precise and also poetic. His work — including the 25-foot wide, 12-foot high bluestone and colored glass rainbow of seven arches — appealed equally to children of all ages.

His work was a reflection of a quirky, unorthodox, and inclusive personality. He believed in working with what the universe provided — the stone on their property, the many local artisans who contributed to the Spiral House — rather than striving for what one didn't have. He lived in a state of wonder and awe at the world around him, curious about and generous to everyone he met, mentoring many in their commitment to a spiritual path. A vegan for nearly 30 years, Gottsleben had a respect and compassion for all lifeforms, from the tiniest bugs and critters to a work crew who were more like family.

Born in Milwaukee, Wisconsin on November 11, 1950 to the late Gloria Louise Blaisdell Gottsleben and the late Colonel Alvin Gottsleben, the artist was an Air Force brat who came of age in the 1960s. He would say he was educated at the San Francisco Art Institute and an Indian ashram. An early devotee in the 1970s of Guru Maharaj Ji, now known as Prem Rawat, he showed a talent for business management at the teacher's Divine Light Mission network and later in the corporate world.

After meeting his wife in 1982, Gottsleben began commuting between his business consultancy work in New York City and the ranch house on the Saugerties property. City life soon gave way to country life just as his painting gave way to sculpture. Gottsleben found a story in every stone he collected on the daily walks he and Patty took with their Airedale, Rafferty. After the sudden death of this beloved dog in 1988, the artist built a stone bench as a memorial. The bench led to undulating stone walls and a stone fountain that, in turn, launched him into stone sculpture.

Gottsleben's sculpture has been the subject of solo exhibitions at the Neuberger Museum of Art in Purchase, Art Omi International in Ghent, and The Museum at Bethel Woods in Bethel; and in group shows at the New York Botanical Garden in the Bronx, and the annual Contemporary Sculpture at Chesterwood in Stockbridge, MA. His work is included in numerous private collections and is represented by the Elena Zang Gallery in Woodstock, where he regularly exhibited.

Just prior to his death, Gottsleben and his wife had completed a book titled The Spiral House: Revealing the Sacred in Everyday Life that will be released by the art book publisher Glitterati Editions in late March. He had also recently finished Rainbow Portal, a monumental work of 12 continuous rising and falling archways of stone and colored crystal glass that form a circle with a large crystal at its center. By day, the sculpture sparkles in the sunshine, casting colorful reflections and projections. At night, illuminated by artificial light, it is otherworldly.

On Saturday evening as Patty was photographing Rainbow Portal in the snowfall with her mobile phone, the device suddenly began playing Louis Armstrong singing "It's A Wonderful World," a perspective that was central to Gottsleben's life. Coincidence? Or a sign penetrating the veil that separates life and death? Those who knew him well believe Tom would have said, as he did about many revelations involving the Spiral House, "I'm not making this up."

Friends recall that when Gottsleben was diagnosed with cancer nine years ago, a disease from which he was later cured, he told friends in a meditation circle, "I am not Tom Gottsleben. I am not this body. Be glad for me." On birthday cards, and there were dozens celebrated at the Spiral House each year, Tom always signed: "Keep on growing, glowing and going beyond."

In addition to his wife, Patricia Livingston, Gottsleben is survived by a sister, Gloria Gottsleben of Littleton, CO; cousins, nieces and nephews; and a wide circle of friends and colleagues that make up the Spiral House community. A memorial for family and close friends will be scheduled at the property in the spring. Gottsleben's art can be viewed locally at the Elena Zang Gallery in Woodstock and on his website, tomgottsleben.com. In lieu of flowers, donations can be made to the Catskill Animal Sanctuary in Saugerties People for the Ethical Treatment of Animals, and the Ulster County SPCA.
Quelle: Andrea Barrist Stern and Ronnie Shushan: Obituaries, Tom Gottsleben, January 24, 2019 (Hudsonvalleyone.com/obituaries; Februar 2019)


Tom Gottsleben